Sunday
July 26, 12pm-4pm
Circus Festival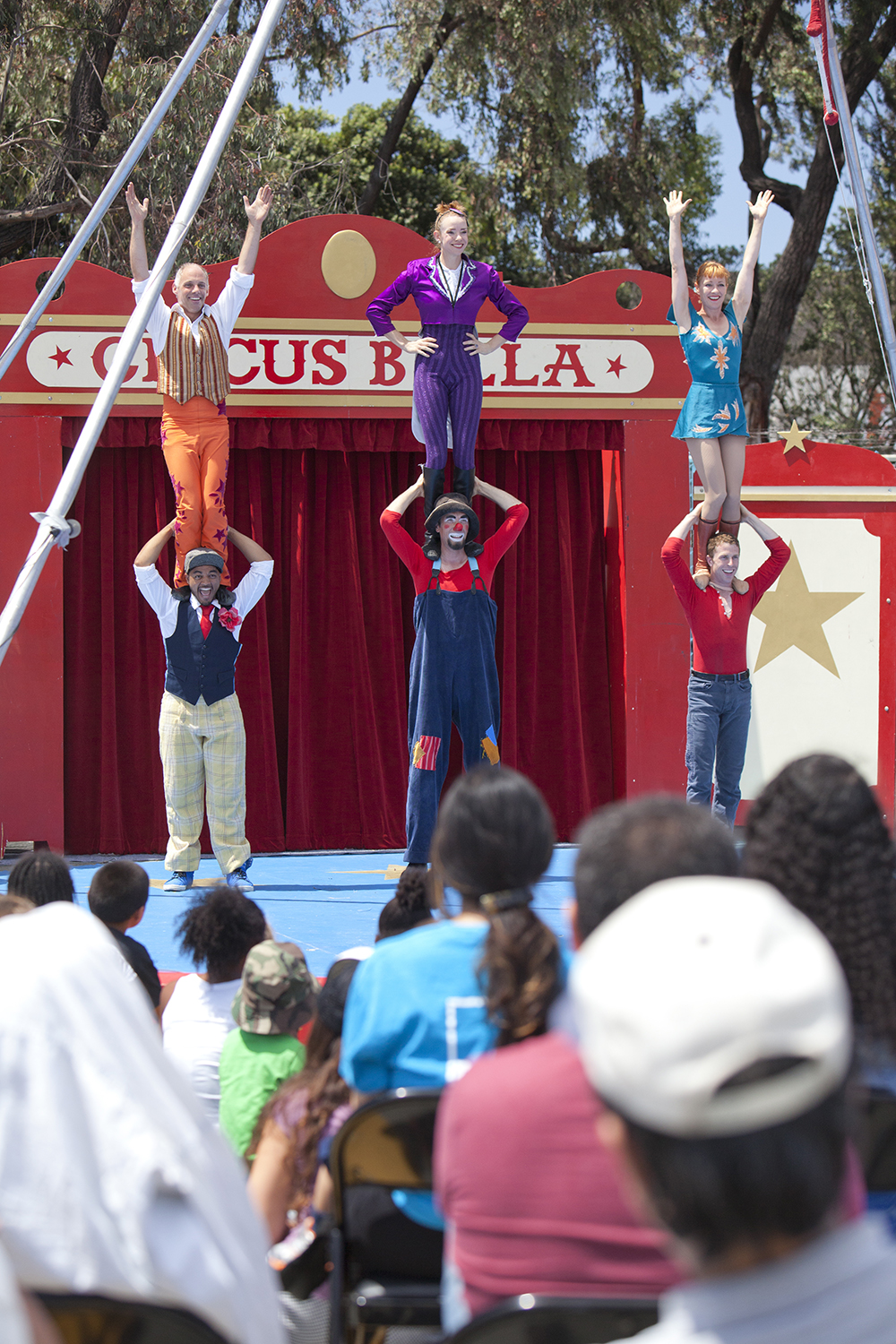 For the second year in a row, NOW Hunters Point partnered with the Bayview Opera House to bring a Circus Festival to the NOW Hunters Point site!
This event took place, July 26 from 12 pm to 4 pm.
Doors to this family-friendly event opened at 12pm a variety of activities for all to enjoy, from hanging out with stilt walkers and jugglers to riding the giant Fun Slide and playing circus games to art activities that engage the public in planning the future of the site. The event concluded with an hour-long circus performance by the dynamic and fun Circus Bella and the Prescott Family Circus. Featuring a trapeze artist, clowns, and a live circus band!
The event was free and open to all.
We hope you'll join us again next year!
For more details check out the Circus Festival Photo Album